Torsten Kiedel, start-up experienced CFO, joins the management of Sono Motors
12th March 2020 – German mobility provider Sono Motors has appointed Torsten Kiedel to the company's management board with immediate effect. In his function as Chief Financial Officer (CFO), the 41-year-old Business Master graduate will secure the company's financing in the future and make a key contribution to strategically positioning Sono Motors for its market entry and growth in the coming years. Torsten Kiedel looks back on more than 15 years of management experience, including in the areas of corporate finance, risk management and controlling. In addition to corporate experience in various finance departments at BMW, including three years at BMW Bank in the USA, with him he brings to Sono Motors seven years of start-up experience from management positions in the agile growth environment of companies such as mytaxi (now known as Free Now) and Flixbus. In his previous position as CFO of Occhio, he was responsible for finance and purchasing.
"Unfortunately, the financing environment and the lack of venture capital for start-ups is still a challenge in Germany. After the completion of one of the most successful Community Funding Campaigns in Europe, the challenge now is to secure through financing until the start of production of the Sion and thus create financial sustainability as quickly as possible," says Laurin Hahn, CEO and one of the founders of Sono Motors. "We are very pleased to have Torsten onboard in this decisive phase who is an extremely experienced colleague and financing expert and is as enthusiastic and engaged with climate-friendly mobility as we are," adds Laurin Hahn.
Following the new addition, the Sono Motors management board will henceforth consist of the founders and CEOs Laurin Hahn and Jona Christians as well as 
Torsten Kiedel (CFO), Isa Krupka (CMO), Thomas Hausch (COO) and Roberto Diesel (CTO).
---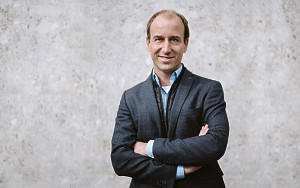 For press inquiries please contact Christian Scheckenbach | phone: +49 176 18050132 | email:
Sono Motors is on a mission to enable a revolutionary mobility system, where every electric vehicle is solar, shared, and independent from fossil-fuels. Today, an experienced specialist team is developing a forward-looking electric car that is suitable for daily use, the Sion. Both the Sion's integrated solar technology and innovative mobility services will enable users to access clean mobility, harness solar energy and reduce CO2 impacts. 
Sono Motors was founded in 2016 and has rapidly grown to more than 200 employees today. The team combines a range of burgeoning global talent with industry veterans, including former employees from BMW, Nissan, Chrysler, Daimler, Audi, Mozilla, Sixt, FlixBus and mytaxi. Since its foundation, the company has raised approximately €100 million through reservations and funding. The company released its first generation Sion prototype in 2017 and has amassed 14,000 reservations with advance payments. In 2018, Sono Motors was recognized as a Solar Impulse Efficient Solution by the Solar Impulse Foundation. In January of 2020, Sono Motors successfully closed one of the largest community crowdfunding campaigns in Europe.
 
Sono Motors' Sion intends to blend disruptive technology with affordability to enable individual contribution to global sustainability. The Sono solar technology replaces traditional paint with proprietary integrated solar panels that can form to various applications. Additionally, the Sion's solar panels can add 112 km or 70 mi on average (up to 245 km or 152 mi) of additional driving range per week to the car's battery. The Sion is expected to have the lowest TCO (total cost of ownership) in its category at the start of production, which is scheduled for the first half of 2023.